Instructors
Miss Danielle, M.BATD, BA, B.Ed., OCT
Director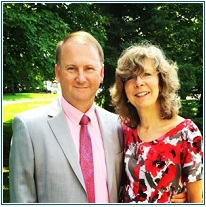 Miss Danielle has always had a passion for Highland Dancing. She began dancing the age of 4 and competed for many years.  Danielle also danced with a group of Highland Dancers that travelled around Manitoba participating in shows and Tattoos.  This Highland Performing group joined with other cultural dance and performing groups from Manitoba and performed for shows and the athletes at the 1976 Olympics in Montreal.
Danielle was a classroom teacher for almost 20 years and taught in many different locations and grades.  After raising her family, Danielle returned to her first loves and teaches both highland dance and sewing. Today, she runs the Academy from her home and works with each child to help them achieve their dancing potential.
Miss Sarah, ABATD, BA(H)
Ballet Teacher
Sarah is an accomplished ballet, tap and jazz dancer.  She has studied dance since the age of 4 participating in exams in BATD, CDTA, ADAPT, and RAD.  She has her associates in BATD.
Sarah is a graduate of Canterbury Highschool for the Performing Arts in Dance.  While attending Carleton University she was one of the founding members of the competitive Dance Team.
Sarah has been teaching Ballet at Danielle's Highland Dance Academy for over 3 years.  She loves working with the dancers helping them to be stronger, graceful dancers.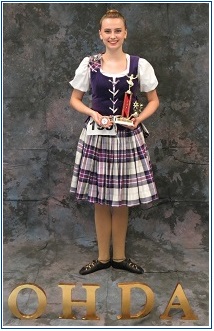 Miss Isobel, ABATD
Teacher
Miss Isobel has been dancing with Miss Danielle for over 10 years. She competes as a premier dancer and she has completed many highland exams. Along with her commitment to DHDA, she is also a student at a Performing Arts High School.
Miss Isobel has been assisting Miss Danielle for many years and has recently been certified with the BATD to teach Highland Dance. She has experience teaching students of all ages and is very excited to teach many more in the years to come!